We're The Choice Murphy Plumbers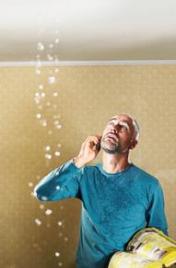 Are you looking for plumbers in Murphy, Texas? Whether you have a broken pipe, a slow leak or a plumbing emergency we can help. We are an established and reliable local company and we only employ experienced and trustworthy technicians. We would be happy to help with all of your residential or commercial plumbing needs.

Even if you're handy around the house, you don't always have the time to tackle plumbing jobs yourself. Sometimes a plumbing emergency - such as a burst pipe or a broken water heater - requires the services of an experienced technician. We have been providing plumbing in Murphy for a number of years and our team of plumbers has the experience and know-how to tackle any plumbing problem.

We know that emergencies - including plumbing emergencies - don't always happen at convenient times. When you choose a Murphy plumbing company make sure to choose a company that can respond to emergencies 24 hours a day, 7 days a week. No one wants to wait until morning when a broken pipe is gushing water into the house, so make sure you're covered by choosing a reliable local company that is available 24/7.
Why Wait? Our Murphy Plumbing Team is Ready to Help!
The next time your plumbing starts giving you problems, we think you should know exactly who to call. Our Murphy TX plumbing team is always available, 24 hours a day and 7 days a week, to help you with your worst plumbing emergencies. Call us any time to get a professional on the road ASAP, or for a consultation on a planned service, like a fixture installation or home re-pipe.