Certified Plano TX Plumbers Exceeding Expectations Daily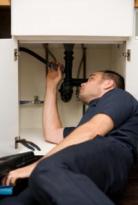 Our reliable Plano plumbers offer on-the-spot service. As a team of expert plumbers licensed by the Texas State Board of Plumbing examiners, we'll come to your residential or commercial business site; diagnose your problem; recommend a best solution and make all necessary installations or repairs.

As a preferred Plano, TX plumbing team that gives customers the peace of mind that comes from dealing with an experienced service that has an established reputation, we make it our goal to provide service that exceeds your expectations with a high level of customer satisfaction.

You'll find our expert plumbers are friendly, courteous and a pleasure to work with, and they are always glad to answer any of your plumbing questions.
Video Inspections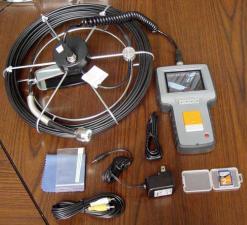 If you've ever lost a wedding ring down the drain, then you may already know just how much time, energy, and money a video inspection device can save you. They can also help us find your slab leaks and hard-to-reach clogs with minimal damage to your home. If you have reoccurring clogs or an unexplained loss in water pressure, a video inspection device can help.

---
When there's a leak under concrete, it's a task that requires fast, expert detection, as well as a quality repair. Our Plano plumbers offer leak detection service that can find your leak, get to its source and have it repaired in no time. Not only will our service spare you from a difficult, time-consuming DIY task, it will save you money too. With the right tools and equipment available, along with experience and knowledge, our plumbers and technicians provide an unbeatable solution.
---
---
Providing Plano TX with superior plumbing services in 75023, 75024, 75025, 75026, 75074, 75075, 75086, 75093, and 75094.